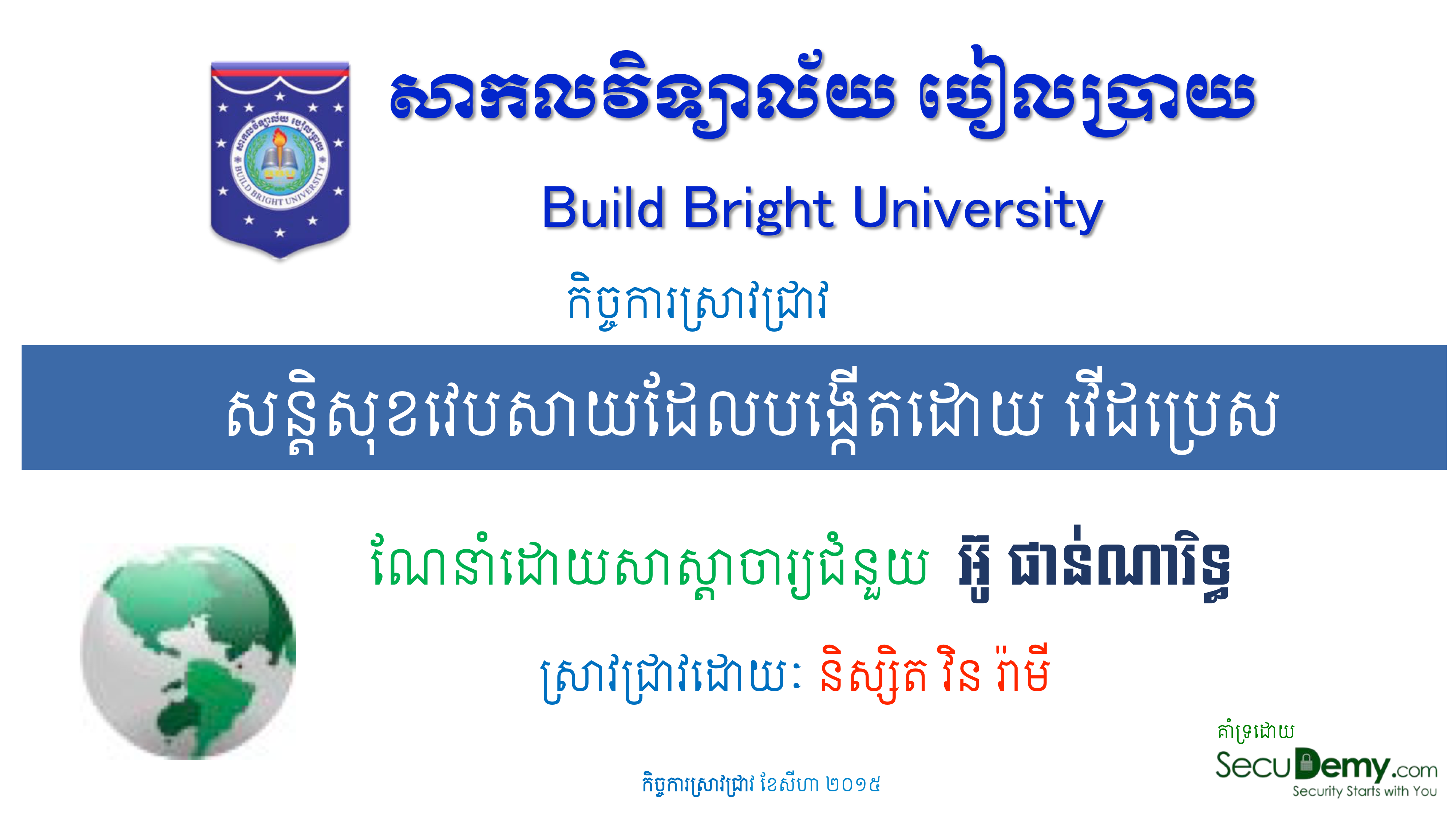 សូមអរគុណដល់និស្សិត វិន រ៉ាមី និស្សិតនៃសាកលវិទ្យាលល័យបៀលប្រាយ ដែលបានចូលរួមចំណែករៀបចំឯកសារចែករំលែកការយល់ដឹងអំពីសន្តិសុខព័ត៌មាននៅកម្ពុជា ក្រោមប្រធានបទ "សន្តិសុខវេបសាយដែលបង្កើតដោយវឺតប្រ៊េស" ។
We would like to express our thanks to Mr. Vin Ramy, Student at Build Bright University, for his contribution to prepare this material to boost the Information Security Awareness raising in Cambodia. This material is about "WordPress Security".
Tag: Information Security in Cambodia, InfoSec in Cambodia, Cybersecurity in Cambodia, Cambodia CyberSecurity, Cambodia Information Security, Cybersecurity awareness raising in Cambodia, InfoSec awareness raising in Cambodia.
Download PDF: https://drive.google.com/open?id=0B7OElor8krCEZk5EaWRuVmFWTzA