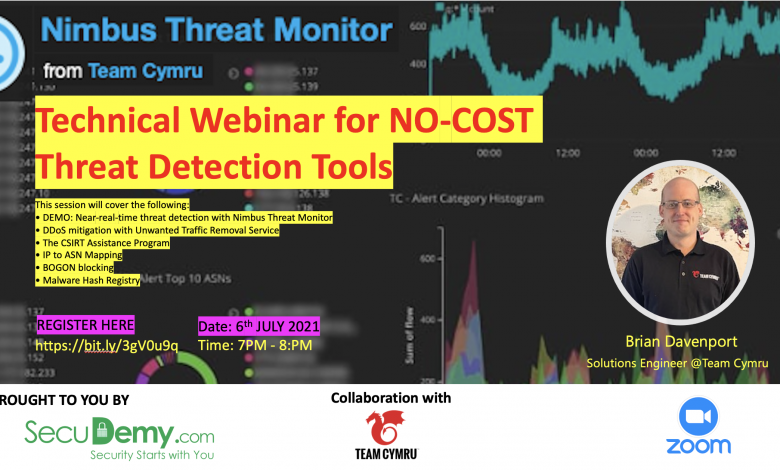 Team Cymru has commercial tools and services for analysts and network defenders, but we also offer a number of very popular things at no-cost to you:
Nimbus Threat Monitor is our flagship tool that enables you to see if you have infected machines in your networks. Hundreds of network operators rely on this no-cost solution powered by Team Cymru's world-class IP Reputation feed which is integrated right into the tool.
With Nimbus Threat Monitor you can:
• Quickly identify compromised assets in near-real time.
• See who is draining your bandwidth for malicious purposes.
• Easily prioritize your remediation efforts.
• Reduce costs, overhead and protect your brand, while keeping the internet safer.
• Protect your clients.
Join us for this webinar on Team Cymru's community services to learn how you can join thousands of the most critical networks on the planet to secure your piece of the Internet, while serving the networking community as a whole.