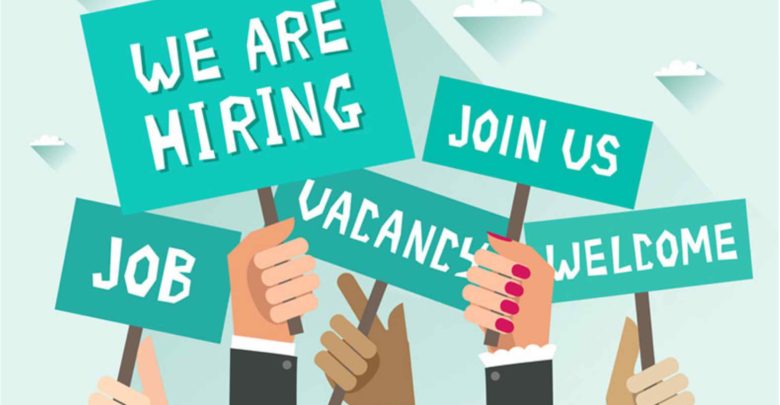 PRASAC MFI Plc., the largest microfinance institution in Cambodia, provides sustainable financial services for client's growth such as loans, deposits, ATM, bill payment, phone top-up, Mobile Banking, fund transfer, Foreign Exchange , POS and other financial products throughout Cambodia.
Job Location: Head Office (01 position)
Main Duties and Responsibilities
Installation, configuration and monitoring to ensure that it could output maximum performance and up 24/7
Setup/install and configuration storage with SAN System in Flexible manner
Manage and Monitor Data Center Production and Backup Site
Manage, update IP phone gateway to ensure up to date and running smoothly
Control or monitor Data Center Production and Backup Site
Documents, maintains, upgrades or replaces hardware and software systems
Deal with all related IT issues at Branches and Sub Branches
Perform others tasks assigned by manager
Key Selection Criteria and Qualification
At least Bachelor degree in IT/MIS
Experience 2 years in system banking or 24/7 server/networking environment
Knowledge in data center facility and environment management
Good knowledge in server, storage hardware and components
Good in virtualization environment (VMware) installation and management
Good understanding in Microsoft product Windows Server, Active Directory, Exchange Server, etc.
Good at planning upgrade, migrate and maintenance 24/7 running system
Closing Date: July 13, 2020
Employment Information
Interested candidates are requested to fill Employment Application Form and attach the copy of certificates, recommendations, National ID card, birth letter and family book to PRASAC MFI., Head Office at Building 212, St. 271, Toultompong 2, Chamkarmorn, Phnom Penh or by E-mail: recruitment@prasac.com.kh
Click here for more information
Contact Us
​Phone: ​023​ ​962​ ​062​
E-mail: recruitment​@​prasac.com.kh​
Note: Shortlisted candidates will be contacted for writing test or interview.
ចូលរួមទៅក្នុងបន្ទប់ផ្តល់ព័ត៌មាន Telegram channel សម្រាប់ទទួលបានព័ត៌មានចុងក្រោយស្តីពីសន្តិសុខអុិនធឺណិតទាំងក្នុង និងក្រៅប្រទេស៖ https://t.me/infosecisac។ ចង់ផ្សព្វផ្សាយពាណិជ្ជកម្ម សូមទំនាក់ទំនងinfo@secudemy.com.
Subscribe to our Telegram channel for the latest updates on the Cybersecurity Breaking News in both locally and internationally: https://t.me/infosecisac. For advertising: info@secudemy.com