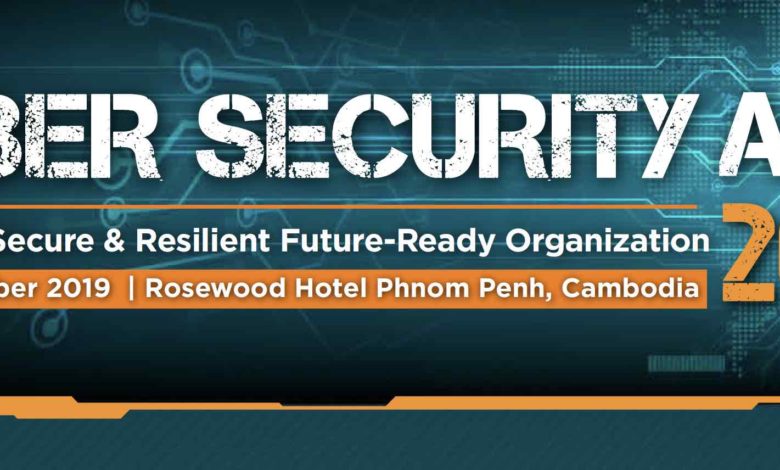 អត្ថបទពាណិជ្ជកម្ម ​[Ads Content]
Thomvell International with strategic partners SecuDemy/Sword Shield Consulting /Khmer Times & Cambodia Capital a reputable conference organizer whom have engaged Cyber Influencers from around the world, will be organizing a 2 day confirmed conference right here in Phnom Penh to ensure professionals like me would benefit attending with:
Forward thinking security strategies and technology know-how to minimize potential risk of malicious hackers to attack device vulnerabilities;
Equip me and our team with the mindset, knowledge, experience and tools to keep our infrastructure and information safe;
Holistic topics from award winning cyber practitioners for our whole Cyber division to benefit such as " Building a Successful Cyber Program, Practical Recommendations In Combating Cyber Threats, Insider Cyber Risk Protection, Mobile App Security, Artificial Intelligence, Detecting Cloud & IoT based Cyber Threats, Cyber Crisis Communication, The Next Generation of CISO, Building Data Privacy Program to name a few of the sessions that will add value to our department;
Special Discounted Fee of USD300: valid till 25th October 2019  so we need to sign the registration form confirming my participation  PLUS I will receive:

Receive a complimentary book titled "Cyber Risk Leaders" authored by Shamane Tan this book is worth USD35 and it is the go-to book of the season for all IT/Cyber Professionals to read for 2019.
Registered Delegates will get an international cert of attendance signed by Australian Cyber practitioners:  Brian HAY, ABHIJITT M &  MPTC ICT Director: Phannarith Ou
Fees also include 2 buffet lunch and 2 tea-breaks on 4-5 November 2019 @ Rosewood Hotel.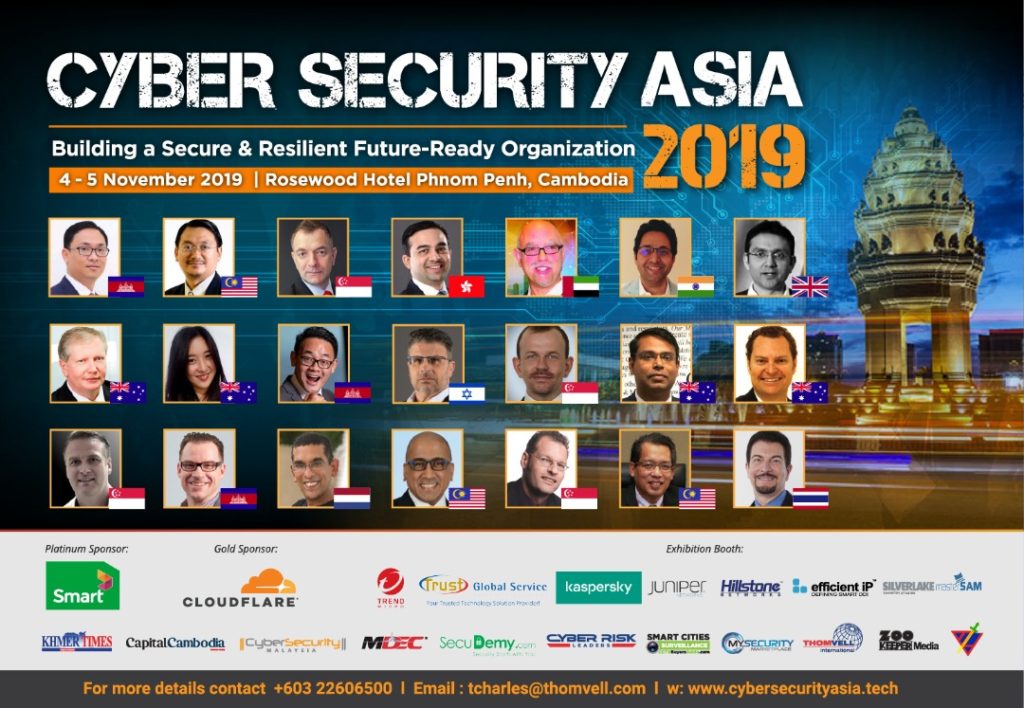 Why You Should Not Miss This Event
Everything we need to learn and everyone we need to meet in the Cyber Security Space and prepare for 2019 and beyond
Discover the latest Security Use Cases, Business Models  & Roadblocks that can support our Digital Security Transformation
Learn from International Thought-provoking Cyber Leaders  & Risk Experts in various industries
Connect with Global Technologist and Early Adopters to Expend our Network in Cambodia and Cyber Professionals from Malaysia, Thailand, India, Singapore, Vietnam to name a few.