Tools
WiFi software Acrylic WiFi Free v2.0 – Real-time WLAN information and network analysis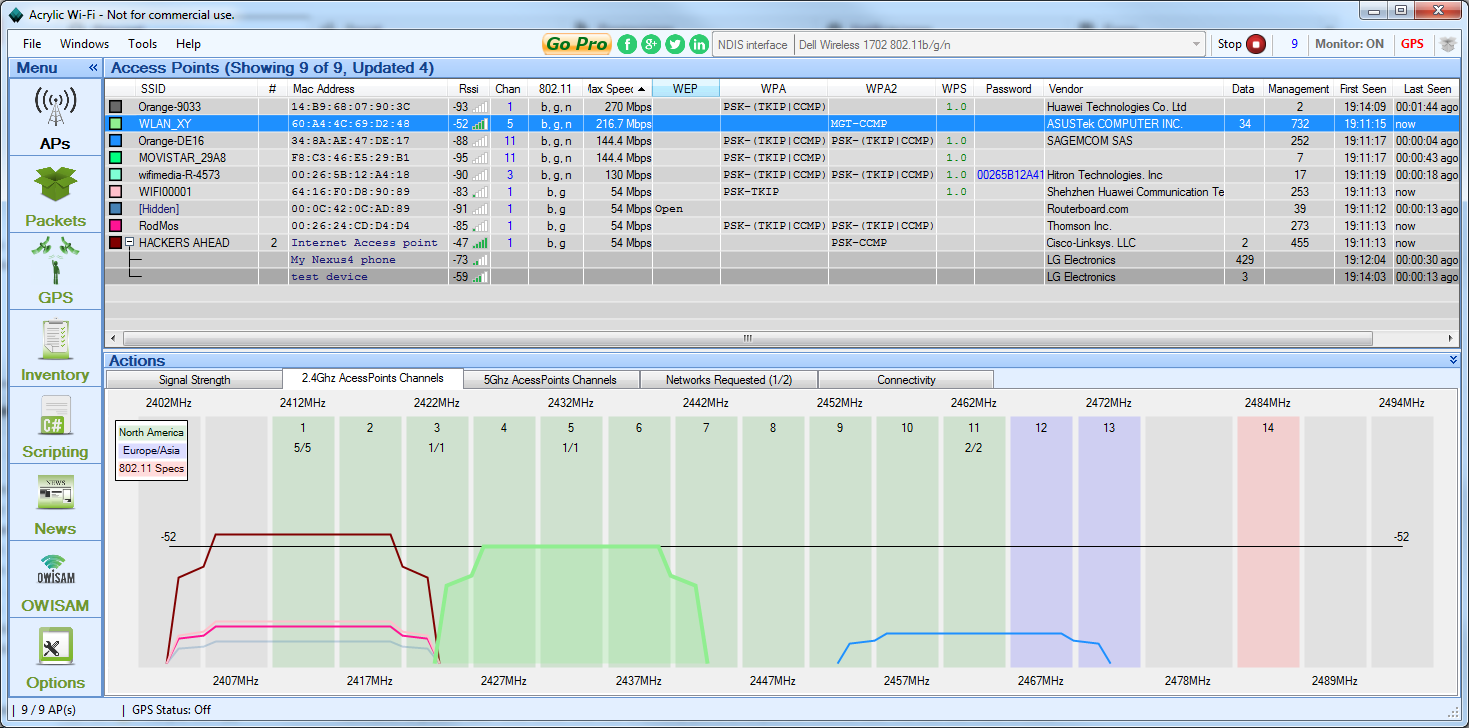 កម្មវិធី WiFi: Acrylic WiFi V2.0 សម្រាប់តាមដានព័ត៌មានផ្ទាល់ពី WLAN
កម្មវិធី Acrylic WiFi គឺប្រើប្រាស់សម្រាប់ធ្វើការវិភាគនូវចរាចរបណ្តាញ បានឆ្លងកាត់ការផ្លាស់ប្តូជាច្រើន ចាប់តាំងពីជំនាន់ដំបូងរបស់ខ្លួនមកម្លេះ ហើយក្នុង ពេលនេះបានចេញដល់ជំនាន់ទី ២ ហើយ ជាមួយនឹងមុខងារច្រើនជាងមុន ហើយដំណើរការជាមួយនឹង ​Wireless Card។
ខាងក្រោមនេះគឺជាមុខងារសំខាន់ៗរបស់វា៖
– Acrylic Free WiFi program incorporates information about the maximum speeds supported by the WiFi access point.
– Fixed install and uninstall issues with NDIS capture driver under x64
– Enhanced NDIS driver to avoid packet loss under heavy network capture with monitor mode.
– Enhanced Wireshark integration for better performance and fixed radiotap header issues
– Fixed compatibility with Windows Vista.
– Added additional Visual studio dependencies.
– Fixed issues when requesting trial licenses for Acrylic WiFi professional.
– New exception handler module to detect Acrylic bugs.
– Execute Acrylic as user: Acrylic can be installed and executed as user, without administrator rights. – Note that without admin privileges monitor mode won't be available
– Added additional software tooltips.
– Added social network buttons to share information about Acrylic WiFi software with all your friends and followers :).
– Improved graphical interface and usability.
– Acrylic WiFi Free starts with data capture automatically once the program is executed.
ទាញយកកម្មវិធី៖
http://hack-tools.blackploit.com/2014/05/acrylic-wifi-free-real-time-wlan.html