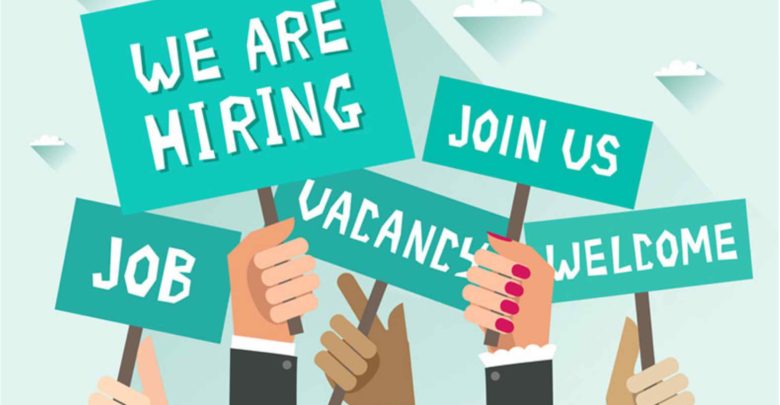 Hattha Kaksekar Limited (HKL) is a large micro-finance deposit-taking institution in Cambodia, licensed by National Bank of Cambodia. Having been operating for more than 25 years in the market, HKL is one of the leading MFIs to provide diversified financial services to micro and small businesses and consumers such as micro & small business & SME loan, housing loan, home improvement loan, Savings & Deposit, Money Transfer and other financial services through its 177 branches and 129 ATMs (24/7) nationwide. As of June 2019, HKL deposit balance stood at USD 563 million with 213,651 depositors, while credit portfolio accounted for USD 881 million with 140,820 borrowers.
Location: Head Office-Phnom Penh (01 position)
Duties and Responsibilities:
Manage team to monitor performance and tuning on Enterprise Service Bus (ESB).
Install and configure ESB software as per requirement.
Administrate and manage the existing Web Services & APIs and troubleshoot.
Design services process flow to support with system integration or third-party system.
Develop & deploy new webservice and API for new business requirement.
Administrate on security of all webservices & APIs and perform regular securities monitoring to identify any possible intrusions.
Documented standard API and webservice specification.
Manage and control access control list of the user and internal connection.
Review audit log and user access on API and Integration system.
Implement the Disaster Recovery, Data Continuity Plan.
Verify the existing procedure/guideline or new system deployment procedure/guideline to meet up to date.
Manage team to complete the tasks assigned by management and establish the activities plan.
Manage team to record the report of system issue, system change log, and system availability.
To ensure all services with high security and high availability.
Working with support team to solve the system issue.
Manage and consolidate monthly plan and report to Head of ISA.
To ensure services is running 24/7 without interruption.
Qualifications:
Bachelor degree of Computer Science or related fields.
At least 04 years working experience in Enterprise Service Bus (ESB) technologies / IT.
Working experience with Microfinance or Commercial Bank is a plus.
Experience on Flexcube Webservice and Payment API is preferable.
Good understanding on PLSQL, SQL, VB .Net, C#, Java,…
Knowledge of Database such as Oracle, SQL Server, Cassandra DB,…
Knowledge of API Management, Service registry, Service Discovery an advantage.
Good experience of Web Services and system integration.
Good knowledge of ESB or Integration tools like Fiorano, Oracle ESB, Oracle Data Integrator, IBM Websphere, JBoss or other.
Able to work at night for solving critical issue or other tasks assigned by management.
High commitment to resolve the critical/non-critical issues.
Strong in staff motivation and encouragement.
Willing to learn new business applications and new innovative technologies.
Good at spoken and written communication skills both English and Khmer.
Remuneration:
HKL provide the competitive salary based on knowledge, skill and experience. We offer the monthly salary plus Insurance Allowance (Health & Accidence), Annual Bonus, Annual salary increment, Incentive, Pchum Ben Bonus, 13rd Month Salary, Uniform Allowance, Provident Fund, Annual Leave, and other benefit as stated in HKL policy.
Successful Candidate will be received the numerous training program and development in order to enhance his/her knowledge skill and competency to work effectively and having opportunities to development long-term career with HKL.
Closing Date: 24-July-2020
How to Apply:
HKL Application Form is free provided. Thus, you can get it from Head Office (Phnom Penh) or all branches of Hattha Kaksekar Limited every working day or free download from our website: www.hkl.com.kh
Interested candidate, please fill the HKL application form and submit with CV, Family Book, Population ID Card, Birth Certificate, Degree Certificate and other short course certificate or letter to HKL head office (Nº606, St.271, Sangkat Phsar Deum Tkouv, Khan Chamkamorn, Phnom Penh) or any HKL branch office nearest your current address or via email: job@hkl.com.kh
Notice:
The submitted document will not be returned.
Reach us on: 069 222 800 / 086 354 354
Click here for more information
ចូលរួមទៅក្នុងបន្ទប់ផ្តល់ព័ត៌មាន Telegram channel សម្រាប់ទទួលបានព័ត៌មានចុងក្រោយស្តីពីសន្តិសុខអុិនធឺណិតទាំងក្នុង និងក្រៅប្រទេស៖ https://t.me/infosecisac។ ចង់ផ្សព្វផ្សាយពាណិជ្ជកម្ម សូមទំនាក់ទំនងinfo@secudemy.com.
Subscribe to our Telegram channel for the latest updates on the Cybersecurity Breaking News in both locally and internationally: https://t.me/infosecisac. For advertising: info@secudemy.com