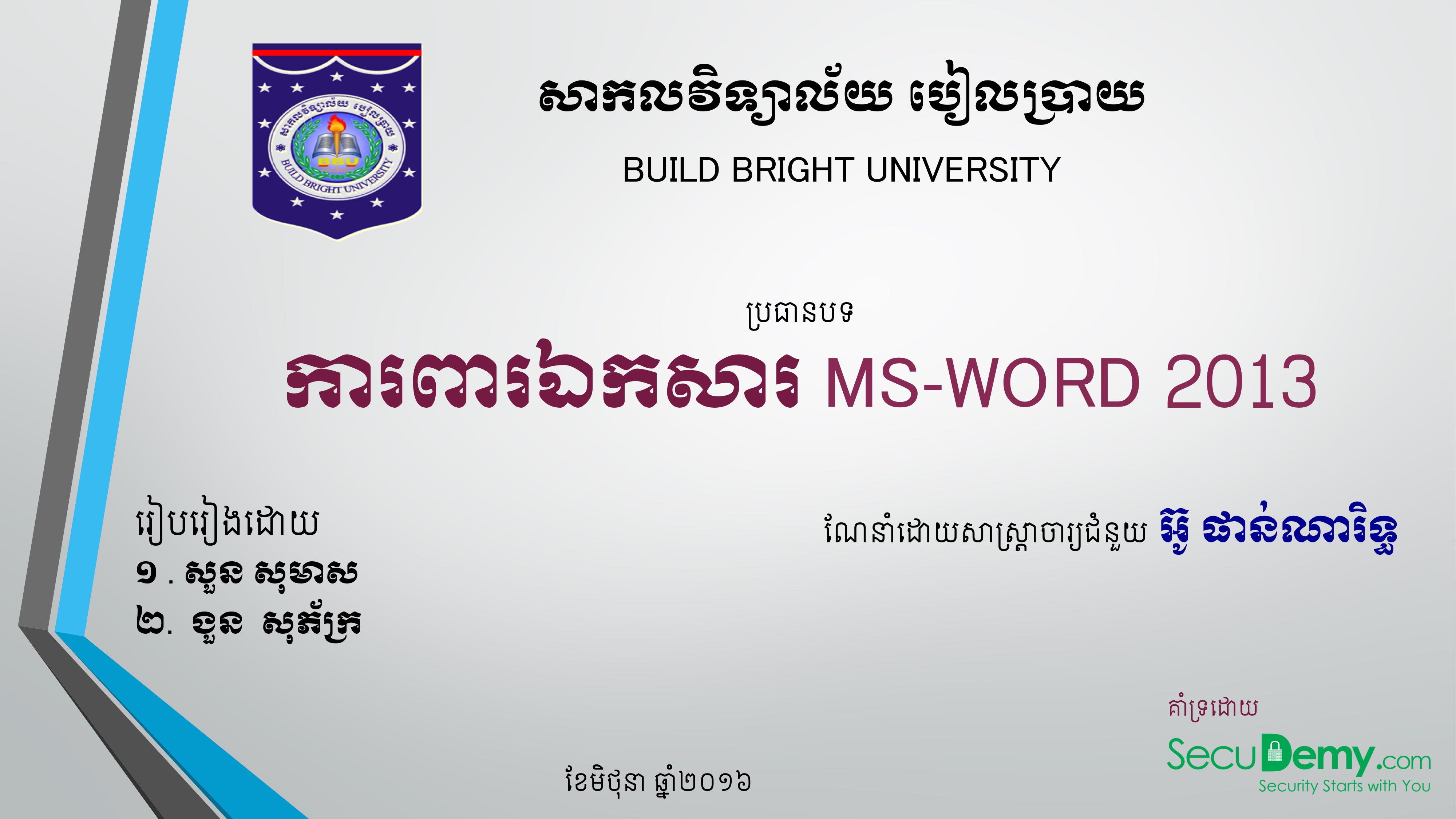 សូមអរគុណដល់និស្សិត ១. សួន សុមាស ២. ងួន សុភ័ក្រ  នៃសាកលវិទ្យាល័យបៀលប្រាយ ដែលបានចូលរួមចំណែករៀបចំឯកសារចែករំលែកការយល់ដឹងអំពីសន្តិសុខព័ត៌មាននៅកម្ពុជា ក្រោមប្រធានបទ "ការពារឯកសារ MS-Word 2013" ។
We would like to express our thanks to 1. Mr. Soun Somease 2. Ngoun Sopheak , Student at Build Bright University, for his contribution to prepare this material to boost the Information Security Awareness raising in Cambodia. This material is about "How to Protect MS-Word Document 2013".
Tag: Information Security in Cambodia, InfoSec in Cambodia, Cybersecurity in Cambodia, Cambodia CyberSecurity, Cambodia Information Security, Cybersecurity awareness raising in Cambodia, InfoSec awareness raising in Cambodia.
Download PDF: https://drive.google.com/open?id=0B7OElor8krCESjRqY3pSeklLazg