Tools
DROZER – Security and Attack Framework for Android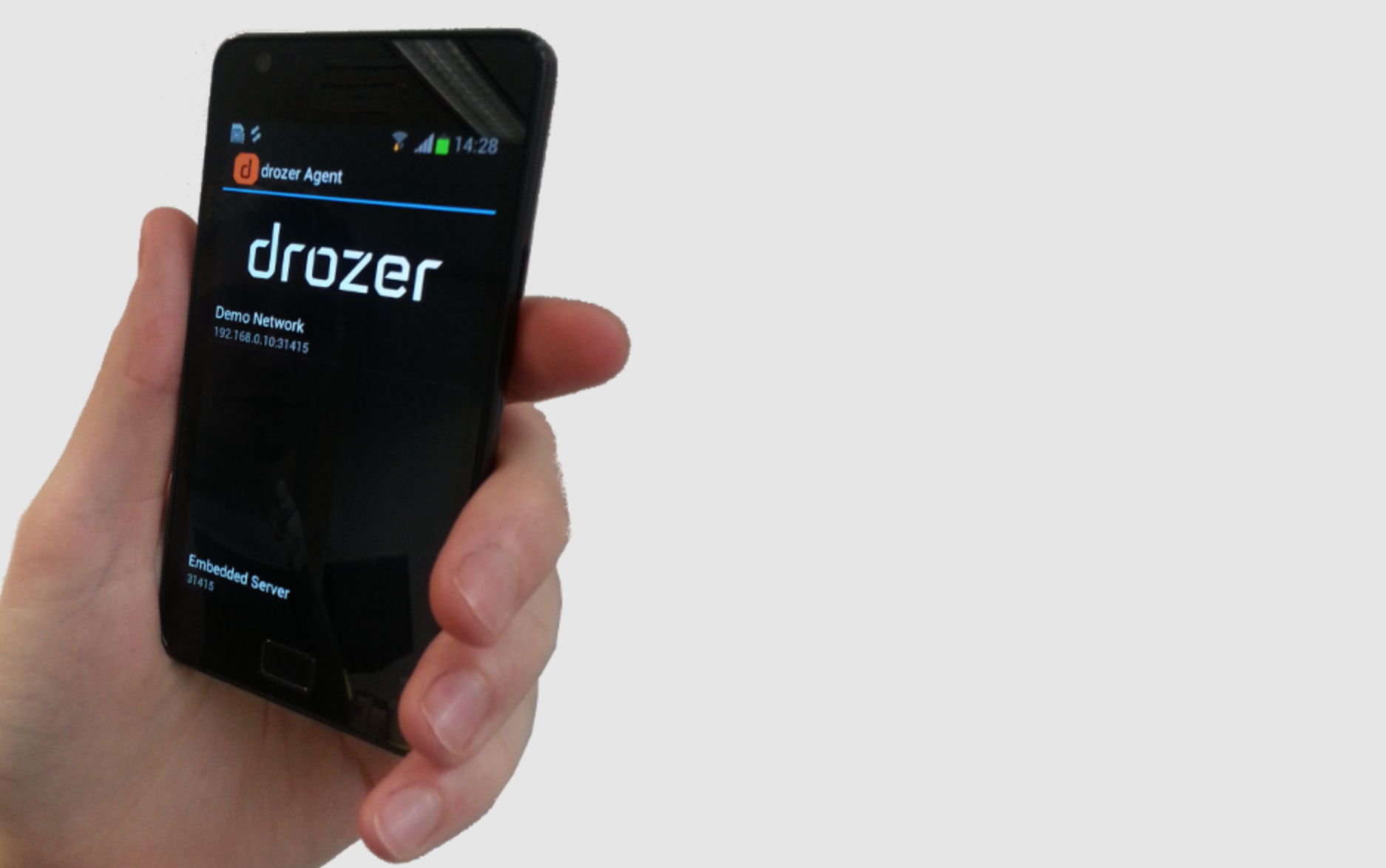 DROZER- SECURITY AND ATTACK FRAMEWORK FOR ANDROID
​ប្រព័ន្ធប្រតិបត្តិការ ​Android  បានក្លាយទៅជាប្រព័ន្ធមួយដ៏សំខាន់សម្រាប់អ្នកអភិវឌ្ឍន៍ ហើយយើងមើលឃើញនូវការកើនឡើងនៃកម្មវិធីជាច្រើនដែលដំណើរការនៅលើ mobile devices  ដែល ប្រើប្រាស់ android។ បច្ចេកវិទ្យាមានការការផ្លាស់ប្តូរ ហើយកម្មវិធីសន្តិសុខសម្រាប់ធ្វើតេស្ត ក័មានការកើនឡើងដែរ។
​Drozer គឺជាកម្មវិធីមួយដែលត្រូវបានប្រើប្រាស់សម្រាប់ធ្វើការត្រួតពិនិត្យទៅលើ Mobile, Secure Development of Applications, BYOD (Bring Your Own Device) approval និង Mobile Application Testing។
មានជំនាន់ពីរនៃ Drozer ដែលអ្នកអាចប្រើប្រាស់បាន គឺ ​Open Source និង Professional (ដែលមានលទ្ធភាពធ្វើការដោយស្វ័យប្រវត្តិបាន)។
ខាងក្រោមនេះគឺជាមុខងារមួយចំនួននៃកម្មវិធីនេះ៖
Find the attack surface
Test your Exposure to Public Exploits (this is useful for checking the security of BYOD)
Execute dynamic code on a device, to avoid the need to compile and install small test scripts.
Start Android emulators, provisioned with the drozer Agent and the app you want to investigate.
Simulate sensor input, such as GPS, to emulators to test the full attack surface.
View the attack surface as a graph. this will be helpful for the risk assessment reporting.
Drozer មាននូវធាតុផ្សំពីរបន្ថែមទៀត (two component agent) ដែលអាចត្រូវបានបញ្ចូល នៅក្នុងឧបករណ៍ andriod និងម៉ាស៊ីនមេ ដែលនឹងដំណើរការតេស្ត និងបញ្ជាពីចម្ងាយ។
ចូរធ្វើការទាញយកដូចខាងក្រោម៖
drozer (Windows Installer)
38.0 MB
http://flexydrive.com/d5ywyfo5dbqg
MD5: 6ea4beb229e8a074bf54b8408dc47217
drozer (Debian/Ubuntu Archive)
21.6 MB
http://flexydrive.com/vm5832fozwhs
MD5: 11858519a69ade4cda3fde2b9fd22dea
drozer (RPM)
21.6 MB
http://flexydrive.com/rpv5hvr8t2fl
MD5: 3c7c2b4953394db54562a1c43fce91e0
drozer (Python .egg)
21.8 MB
http://flexydrive.com/l7qo343f1rad
MD5: 27f0f3d90c6fe8b402cb31750b111f52
drozer (Agent .apk Only)
615 kB
http://flexydrive.com/yj1lsqxtjc6w
MD5: 3ce3b0e673d7a199186e8568fcabaab2
Resources
drozer Users' Guide
http://flexydrive.com/gp67dlsp9snx
v2.3.1