SD0108-Basic Incident Analyst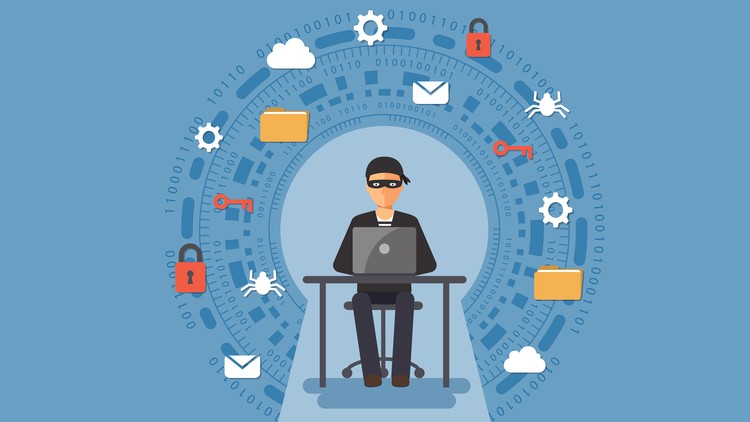 1. Introduction 
Cyber attack is an attack launched from one or more computers against another computer, multiple computers or networks. Cyber attacks can be broken down into two broad types: attacks where the goal is to disable the target computer or knock it offline, or attacks where the goal is to get access to the target computer's data and perhaps gain admin privileges on it. 
Your online services will definitely getting hit by one day and as in cybersecurity official in charge, you need to have at least basic skill for cyber incident investigation.
2. Course Objective
The objective of this course is to equipped students with the basic knowledge how to gather initial digital footprint as part of the whole investigation case.
Understanding the basic function of incident response unit
Familiar with basic Domain and IP address investigation
Understanding OWASP
Understanding Log analysis
Basic email investigation
3. Course outcome
After completed this course, the participants will be able to:
Describe the basic function of incident response team
Find the origin of domain name and IP address
Familiar with basic log analysis for web attack and their protection
Investigate the source of email attack
And Hand-on case study on cyber investigation
4. Pre-requirement of the participants
The participant needs to have:
Basic knowledge on Information Technology and Operation System (Windows and Linux)
Familiar with networking, Internet and e-mail concept 
Basic knowledge in Linux command 
Bring your own laptop 
5. Course Outline
Day 1
| | | |
| --- | --- | --- |
| Time | Content | Others |
| 08.30 – 10:00 | Module 1 – Cyber Threat Trend | |
| 10:00 – 10:20 | Coffee Break | |
| 10:20 – 12:00 | Module 2 – CSIRT & Its Operation | |
| 12:00 – 13:30 | Lunch Break | |
| 13:30 – 15:00 | Module 3 – Basic Investigation on IP, Service and Domain Name | |
| 15:00 – 15:20 | Coffee Break | |
| 15:20 – 16:45 | Lab Practice on Basic Investigation | |
| 16:45 – 17:00 | End of Day 1 | |
Day 2
| | | |
| --- | --- | --- |
| Time | Content | Others |
| 08.30 – 10:00 | Module 4 – Top Ten OWASP | |
| 10:00 – 10:20 | Coffee Break | |
| 10:20 – 12:00 | Module 5 – Understanding Web Log | |
| 12:00 – 13:30 | Lunch Break | |
| 13:30 – 15:00 | Module 6 – Basic Linux and Analyst Tools | |
| 15:00 – 15:20 | Coffee Break | |
| 15:20 – 16:45 | Lab Practice on Web Attack analysis | |
| 16:45 – 17:00 | End of Day 2 | |
Day 3
| | | |
| --- | --- | --- |
| Time | Content | Others |
| 08.30 – 10:00 | Module 7 – Email Analysis | |
| 10:00 – 10:20 | Coffee Break | |
| 10:20 – 12:00 | Lab Practice on Email Trace Analysis | |
| 12:00 – 13:30 | Lunch Break | |
| 13:30 – 15:00 | Module 8 – Network Packet Analysis | |
| 15:00 – 15:20 | Coffee Break | |
| 15:20 – 16:45 | Lab Practice on Network Analysis | |
| 16:45 – 17:00 | End of Day 3 | |