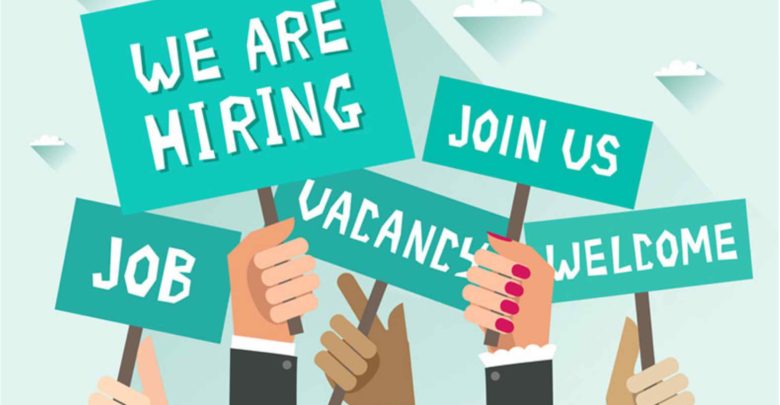 Canadia Bank, where we believe that we are well placed to capture opportunities ahead as we strengthen our franchise in the country and fortify our position as Cambodia's safest bank. As a local bank, Canadia Bank is committed to leveraging our more than 25 years of extensive experience in this country to intermediate the burgeoning intra-Asia trade and growing regional connectivity, in order to serve our customers better.
We invite you to join us in seizing the opportunities before us, to become Cambodia's Best Bank.
Location: Head Office
Minimum Requirements:
Bachelor degree in Information Technology or Computer Science
Excellent in English both verbal and written
Exposure to IT auditing and information security, risk management, and understanding on infrastructure work
Honestly, reliability, integrity, commitment to confidentiality, and accountability
Experienced in IT audit or related fields is prioritized
Good communication, interpersonal, problem-solving skills, and be able to work under pressure
Ability to work effectively both within a team environment and independently.
Responsibilities:
Set audit project planning to perform information technology audit aligning with audit scope and audit objective
Conduct information technology audit to achieve audit planning
Study and research new technology, information system audit standard such as ISACA, COBIT,Policies, Procedures, and guidelines, and other IT Audit standard in order to develop and update audit procedure or program for reviewing
Conduct IT audit to ensure that every information system and assets is not utilized by any mean such as fraud, unauthorized activities, destruction that could be lead to the loss of confidentiality, integrity, and availability of Canadia Bank's information system and assets
Develop and update the audit program, operating manual, procedure and guidelines related to jobs or internal control system efficiently and effectively
Conduct audit within Canadia Bank Plc. to ensure proper implementation of policies, procedures, guidelines, regulatory and law requirement
Conduct audit regarding to PCI-DSS (Payment Card Industry-Data Security Standard) requirement and ISO27001 to ensure the proper compliance
Conduct security assessment on information system of Canadia Bank Plc
Conduct IT audit on IT infrastructure such as servers, network, applications, database, and existing control implemented
Conduct e-banking system audit such as mobile banking application, internet banking, ATM, e-commerce
Perform risk assessment to identify thread and vulnerability pairs and its impact to information system and assets within Canadia Bank Plc
Prepare information technology audit reports regarding to audit results, audit findings, supported documents, audit evidences within duty to identify compliant shortcomings or ineffective operating manuals, procedures and other guidelines promulgated and provide recommendations for corrective and preventive action to mitigate or eliminate risk in a timely manner
Perform job responsibility and complying constantly with up to date operating manuals, procedures and guidelines effectively
Assumes responsibility for other duties performance assigned or required by the direct manager in the job description
Responsible for solving every issue occurred within duty, in case the issue cannot be solved, must report to the direct manager.
Closing Date : 31-Aug-2020
Click here for more information
For more detail job, please check in Link https://www.canadiabank.com.kh/en/career.aspx
How to apply
Email : pichra.kao@canadiabank.com.kh
Telegram : 015782099
ចូលរួមទៅក្នុងបន្ទប់ផ្តល់ព័ត៌មាន Telegram channel សម្រាប់ទទួលបានព័ត៌មានចុងក្រោយស្តីពីសន្តិសុខអុិនធឺណិតទាំងក្នុង និងក្រៅប្រទេស៖ https://t.me/infosecisac ។ ចង់ផ្សព្វផ្សាយពាណិជ្ជកម្ម សូមទំនាក់ទំនង info@secudemy.com.
​Subscribe to our Telegram channel for the latest updates on the Cybersecurity Breaking News in both locally and internationally: https://t.me/infosecisac. For advertising: info@secudemy.com